Redline Communications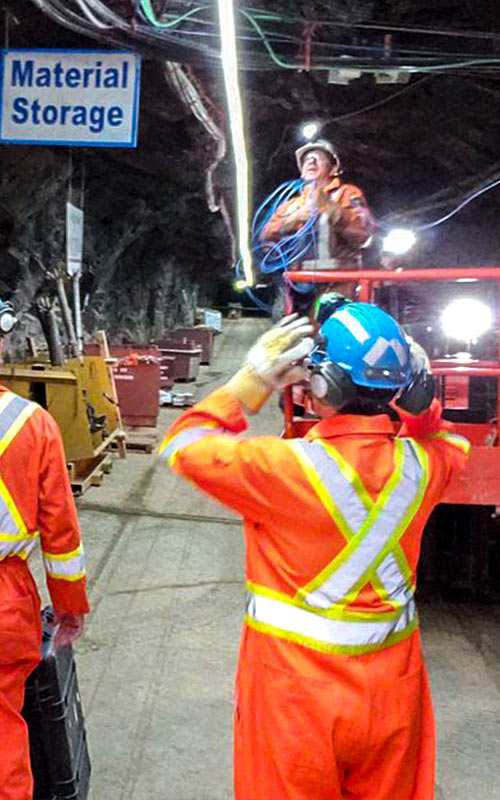 "Redline enables the digital transformation delivering Smart Mining. Efficiency and safety reach unprecedented levels in a Smart Mine. Workers and contractors can use Voice, Video, Data, and Push-to-Talk, with ordinary Apple, Android, or rugged industrial grade devices. The NORCAT Center provides the real mining environment we need, to innovate, validate and demonstrate our digital transformation solution using our combined industrial Push-to-Talk and Private LTE 4G solutions. The NORCAT Center provides a way to show to visiting mining companies how Redline can build, deliver and operate a Private, Dedicated, Secure and Industrial grade, LTE solution. Redline delivers the Smart Mine today, and NORCAT offers the underground mining environment needed to easily demonstrate it. Getting access to a real underground, mine is not easy, NORCAT delivers on this challenge for us, right here in Ontario. "
Incorporated in 1999, Redline Communications is a Canadian company, headquartered in Ontario and with operations globally. Redline develops wireless communications products and solutions for markets that require private, dedicated, secure and reliable communications such as; Mining, O&G, Utilities, Government, defense, and Telecom Operators. Customers in these markets have very demanding requirements and rely heavily on their wireless network to deliver high performance and highly secure communications over extended periods.
The future of mining is dependant on leading-edge truly mobile communications technology. For nearly two decades, Redline has demonstrated that its solutions are fit-for-purpose and products are among the most powerful, versatile, reliable and secure in the industry. Redline Communications is the creator of powerful wide-area wireless networks for the most challenging locations and applications, ensuring mines are more effective, productive and safer as exploration continues to go further underground.
Private underground LTE delivers full underground mobility for voice, data, video, dispatch systems, HSE systems, sensors of every kind, drones and any other systems or applications the new digital mine requires. Redline was able to take full advantage of the NORCAT Underground Centre to install, test and demonstrate its innovative LTE 4G technology in an operating mine environment to exemplify how its suite of products and technology builds a solid foundation on which all digital transformation applications can rely.